INTERNATIONAL MANAGEMENT SOLUTIONS INC. (IMS)
1700 W. Irving Park Rd.
Suite #302
Chicago, IL 60613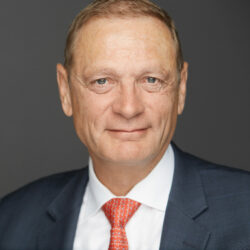 Antoine Guillaud, President of IMS
International Management Solutions (IMS) is an accounting and consulting firm dedicated to assisting European companies in establishing and growing their businesses in the United States. Since 1998, IMS has helped more than 500 companies grow their presence in the United States through establishing greenfield operations or by acquisition. IMS clients are highly innovative companies primarily from France, Belgium, the United Kingdom, and The Netherlands engaged in various vertical industry sectors, such as IT/software, consumer goods, and medical. Their services are centered around the needs of their clients, and focused on accounting, tax, audit, human resources, and due diligence. Most of their personnel are bicultural to ensure efficient and effective communication with clients either in the United States or in their home countries.
1
Tax Planning and Structuring Services:


International and domestic federal and state tax planning
Tax structure consulting to manage the US activity
Transfer pricing evaluation and benchmarking studies
3
HR & Payroll Services:


Expatriate vs. secondment research
Outsourced payroll services
2 
Tax Compliance Services:


Tax registration at federal, state, and local levels
Preparation and filing of Corporate Income Tax returns for federal, state, and local jurisdictions
Preparation and filing of Sales and Use Tax
4 
Accounting and Bookkeeping Services:


Accounting system set up
Bookkeeping services
Periodic closings
Payroll services including managing benefits, payroll processing, and filing of payroll returns
Consolidation reporting
Conversion from country-specific reporting to US GAAP and IFRSconsiderations.
U.S. HQ
1700 W. Irving Park Rd.
Suite #302
Chicago, IL 60613
Tucson
4570 N 1st Ave
Suite 120, Unit
Tucson, AZ 85718
Detroit
2791 Research Dr
Rochester Hills
MI 48309
Richmond
2200 Kraft Dr SW
Blacksburg, VA 24060
New York
Americas Tower, 7th floor
New York, NY 10036
Bordeaux 
Pl. des Grands Hommes
33000 Bordeaux
France
Brussels 
Lambroekstraat 5A
1930 Zaventem
Belgium