THORELLI & ASSOCIATES
Law Offices

Suite 5750 
Three First National Plaza
70 West Madison Street
Chicago, IL 60602
Thorelli & Associates

- Firm Profile
Thorelli & Associates offers over twenty years of experience in the legal representation of businesses and individuals with particular emphasis in assisting foreign interests in the United States. The firm provides an array of services, ranging from initial consultation regarding the impact of U.S. Federal and State laws on proposed activities to the purchase or sale of entire businesses. Having assisted many companies in the initial phase of their investment, the firm is experienced in providing strategic planning for long term success.
Through well-established contacts, the firm recommends other professionals, such as accountants, bankers, management consultants, executive recruiters and insurers.
Thorelli & Associates provides services in the following areas of law:
1
Corporate Law
We assist clients in maximizing profitability and flexibility of their U.S. investment through setting up the appropriate legal structure; organize corporations; negotiate and draft joint venture agreements; plan for acquisitions, mergers and divestitures. We provide ongoing, day to day advice to our domestic corporate clients.
4
Intellectual Property
Maximizing profit potential from licensing arrangements is essential to inventors and developers of new technology. Protecting confidential information from misappropriation is equally critical. The firm has assisted over hundreds of clients in structuring such licensing arrangements and has
successfully handled many cases in this field. Intellectual property (IP) assets are increasingly important to all types of entities. Thorelli & Associates provides legal assistance in the creation, preservation, protection and exploitation of its clients' IP assets, including trademarks, trade secrets, copyrights, patents and other proprietary information.
2 
Contract Law
The firm negotiates and prepares a full range of contracts including sales, agent and distribution agreements, patent and other intellectual property license agreements, employment agreements, stock or asset purchase and sale agreements and joint ventures.
5 
Commercial Law
Thorelli & Associates provides advice regarding all aspects of transactions including financing arrangements, security interests, commercial paper, sales terms and conditions, and exchange rate
considerations.
7 
Product Liability Preventive Management
Product liability preventive management programs can minimize the risk of product liability before claims are made. Thorelli & Associates offer programs such as: review of promotional and instructional material and warnings which may expose clients to unnecessary risks; allocation of responsibility for product liability between parties in the manufacturing and distribution chain; limitation of warranties;
review of insurance coverage; and coordination of litigation.
3 
Dispute Resolution
The firm recognizes the risks and costs of litigation, both from a time and energy standpoint, and encourages clients to settle their disputes whenever possible. As a consequence the firm has developed expertise in the successful negotiation of dispute settlements that result in clients' forward thinking rather than focusing on the past.
6 
Immigration Law
We advise clients regarding U.S. immigration strategy simplifying visas for temporary and permanent employment in the U.S. We prepare, file and prosecute visa petitions with the U.S. Immigration and Naturalization Service, having successfully handled hundreds of both temporary and permanent residence visa petitions
Key Legal Considerations for
US Business Expansion
Thomas H. Thorelli

- Founding Partner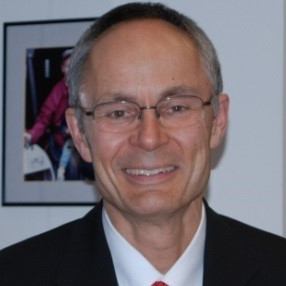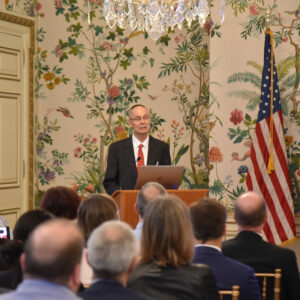 Thomas H. Thorelli was born in Sweden and speaks Swedish and French fluently, and has a working knowledge of German. He has studied in Lausanne, Switzerland and at the Université de Strasbourg, France. Having obtained both a Masters of Business Administration and a Juris Doctor, Mr. Thorelli is able to combine his business expertise with his experience as an attorney to provide appropriate business-oriented legal advice.
Mr. Thorelli has been selected as an honored member of 'Who's Who, Executives and Professionals, 1994-1998." He was appointed Chairman of the Chicago-Göteborg, Sweden Sister City Committee by Mayor Richard M. Daley in January 1997. He is a member of the Board of Directors of both the French American and the Swedish American Chambers of Commerce, and is past President and Chairman of the Board of the Swedish American Museum Association of Chicago. He is also a member of the French, Finnish, Swiss and German Chambers of Commerce and numerous other business, trade and cultural organizations.
Mr. Thorelli has spoken before many business groups and trade associations, including Fabrimetal, Belgium's largest trade association, and The Federation des Industries Mecaniques, France's largest trade association, on foreign investment in the U.S. He has delivered speeches concerning various legal aspects of doing business in the U.S. at seminars sponsored by the U.S. Embassies in all four Scandinavian countries in conjunction with the Council of American States in Europe (CASE).


A copy of the firm's manual on The Legal Aspects of Doing Business in the U.S. is available on request.