Region: Mid Atlantic
Capital City: Charleston
State Governor: Jim Justice
Principal Cities: Beckley, Huntington, Martinsburg, Morgantown, Parkersburg, Wheeling
Welcome to the State of
West Virginia

- where your

Business

will thrive
Mitch Carmichael, Secretary, West Virginia Department of Economic Development


"Welcome to West Virginia — the land of business opportunity!

We believe there is no better place to build and grow a business in the Eastern United States than West Virginia. Whether they are starting or expanding their operations, many successful companies are already benefiting from the opportunities found in West Virginia. Global leaders such as Clorox, Sulzer, Stockmeier Urethanes, Toyota, Pietro Fiorentini, Procter & Gamble, Solvay, Saint-Gobain, Infor, Northrop Grumman, and Randox Laboratories chose West Virginia for their facilities. Additionally, a multitude of companies chose to expand their operations here.

The WV Department of Economic Development team is committed to driving the state's economy and ensuring that West Virginia is positioned competitively for new investment. We strive to increase prosperity and quality of life in West Virginia by helping businesses locate a new site, expand existing facilities, export goods and provide training to employees. From our pro-business climate to our world-class workforce, we are confident West Virginia can give you the opportunities needed for success.

My team and I look forward to supporting your growth as you pursue new opportunities in the United States, and we can't wait to introduce you to your own little piece of Almost Heaven, West Virginia."
Why Invest in
West Virginia?
1
Affordability
West Virginia's cost of doing business is among the lowest in the country, ranked #10 for best business climate in Business Facilities 2021 State Rankings Report. With a 12% lower cost of living than the US average, your employees will reap the benefits of West Virginia living as well.
3 
Quality of Life
In addition to being a good place for business, "wild and wonderful" West Virginia is a great place to play, raise a family and build a life. The state provides high quality of life, with neighborly small towns and four seasons of recreational opportunities, including white water rafting, golfing, skiing, hiking and biking.
5 
Educational Workforce
West Virginia offers specialized education and training to support workforce development needs now and into the future. The state has an array of training tools such as the Governor's Guaranteed WorkForce Development Program, apprenticeship programs and industry/education partnerships. West Virginia recently authorized tuition grants to high school graduates to pursue studies that meet an identified workforce need.
2 
Prime Location
Our prime location puts you close to your supply hubs, distribution bases and customer markets. West Virginia is within a day's drive of half the U.S. population and a third of the Canadian market.
4
Word Class Workforce
The state's workforce has a tradition of a high work ethic, skills and loyalty. West Virginia's workforce recorded the lowest manufacturing turnover rate in the country, and below the national average turnover rates in all other workforce categories. West Virginia's quality workforce is perhaps one of the best kept secrets of the state.
6 
Pro business climate
At the end of the day, your profit and loss drives your business. If you can't profit, you can't stay in business. In West Virginia, we work hard to make sure our business climate supports more profit and less loss for you.
No new business taxes in the last 20 years

Rated 22nd nationally for State Business Tax Climate

Eliminated Business Franchise Tax in 2015

Reduced Corporate Net Income Tax in 2014

$800 million of business tax burden removed over past 8 years
Brochure:
Starting a Business in WV
State Demographics

- West Virginia's Economy
Latest Unemployment Rate (2021)
Median Household Income (2019)
Thriving Industries in
West Virginia's Business Environment
Aerospace
The aerospace industry is a dynamic, emerging economic sector in West Virginia. From up-and-coming high-tech innovators to established titans of the industry, the state's growing cluster of aerospace companies is fueled by an array of advantages. West Virginia is within a day's drive of 34% of the top domestic purchasing sectors of aerospace products and national defense contractors, corporations and federal agencies. Additionally, the state is in close proximity to original equipment manufacturers based in the South, including Boeing, AirBus, Lockheed Martin and Gulfstream.
Food & Agriculture
West Virginia has a long history of food and agriculture. Farming here dates back to the Native Americans and early European settlers. Today, West Virginia's food and agriculture is growing. Last year alone, the state's farmers produced $800 million in a wide variety of products from produce to livestock. The West Virginia agriculture industry is continuing to expand and diversify so it may meet the changing face of the agricultural economy.
Automotive
Automotive component manufacturers from around the world have found the road to success leads to West Virginia. Businesses that supply and support the automotive industry find a ready workforce with the skills needed by today's market. Additionally, West Virginia provides easy access to suppliers of raw materials such as steel, aluminum and chemicals/polymers needed for the automotive industry. Automotive manufacturers in the state can take advantage of research and technology resources like the non-profit Center for Alternative Fuels, Engines and Emissions, the National Alternative Fuels Training Consortium and the Robert C. Byrd Institute for Advanced Flexible Manufacturing (RCBI).
Building Products
West Virginia's building products industry boasts the highly skilled workforce, ample building materials and dedicated support services the construction industry needs to construct a solid foundation for success. With 11.9 million forested acres, West Virginia is the third most forested state in the nation. The ample wood products make West Virginia a leading producer of hardwoods. The state also has abundant resources such as coal and limestone for making cement. The many coal-fired power plants found in West Virginia create opportunities for companies manufacturing wallboard. West Virginia Wood Technology Center provides training programs in advanced wood manufacturing technologies, training a state ready to help build for the future.
Chemical/Polymer
Chemical and polymer companies have thrived in West Virginia for generations. While many advantages that attracted multinational companies are still present, structural shifts have made West Virginia even more competitive as a global chemical and polymer hub. The state is located in the heart of the Appalachian Basin, atop the abundant Marcellus and Utica Shale natural gas fields. Active chemical industrial parks provide colocation and shared services advantages such as existing permits and infrastructure. Additionally, West Virginia is home to a significant number of nonprofit and federal research institutions in materials science and chemical engineering.
Defense
West Virginia is ready and eager to welcome defense companies and federal agencies seeking a loyal workforce, opportune location and rewarding lifestyle for employees. West Virginia's proximity to major metropolitan areas makes it an excellent location for the production of military and defense products and technologies. The state's network of highways, railways and rivers connect us to surrounding states. The Mountain State is within a day's drive of 34% of the top domestic purchasing sectors, defense contractors and federal agencies. Specifically, the state's proximity to Washington, D.C,. makes it a prime location for defense centers close to our nation's capital.
Energy
West Virginia serves as an energy hub for national and global economies. The state ranks fifth in the nation in total energy production. West Virginia is the second largest coal producer in the country and the seventh-largest natural gas producing state in the nation. Renewable energy such as hydroelectric power and wind energy account for 4.6% of the state's net electricity generation. West Virginia is situated in the heart of the Appalachian Basin amidst the abundant natural gas reserves in the Marcellus, Rogersville and Utica shale formations. The convenient location makes it ideal for companies seeking close proximity to natural gas storage fields, gathering and transmission lines. West Virginia was one of the first states in the region to establish a drilling regulatory framework, setting clear rules to protect the interests of the environment, landowners and the industry.
Forest Products
The wood industry of West Virginia generates $3.2 billion annually for the state's economy and provides more than 30,000 jobs within the state with 12 million acres of forestland and 75 billion board feet of timber inventory. West Virginia is the second-leading hardwood state in the U.S. and each of its 55 counties has some segment of the wood industry as an employer. Wood products manufacturing businesses include loggers, sawmills, dry kilns, rustic rail fence producers, veneer plants, furniture parts producers, kitchen cabinets and other wooden furniture.
Fulfillment Distribution
West Virginia is home to distribution and fulfillment centers for renowned companies. The Mountain State delivers the logistical and operational advantages these businesses need for success. West Virginia's highly skilled workforce combined with low energy costs and a strategic location are the key reasons companies have created a base of operations in West Virginia. In fact, half of the U.S population and a third of the Canadian market is within an easy eight-hour drive. Major highways within the state make road travel easy. Additionally, railways, navigable waterways, and airports make travel and shipping cost-effective and convenient.
Information Technology
Technology & Information Services is an emerging industry in West Virginia. This growing cluster of researchers and practitioners includes university research facilities, government agencies and commercial enterprises. The concentration of Technology and Information Services, specifically our leading biometric organizations in north-central West Virginia, has been called the "Silicon Valley of America's biometrics activity," by Wes Bush, CEO of Northrop Grumman Corporation. These strengths, combined with our state's skilled workforce, low cost of doing business and high quality of life make West Virginia a great place to relocate, invest and expand.
Manufacturing
Consumers are in constant contact with products containing elements made in the mountain state. Everything from the base polymers in cosmetics and window seals to finished goods such as spark plugs, tableware, charcoal and kitchen cabinets are made in West Virginia. The state's diverse manufacturing sector includes chemicals, biotech/pharmaceuticals, primary metals, automotive components, fabricated products, wood products and more. West Virginia's workforce ranks first in the U.S. for the lowest turnover rate in manufacturing-specific jobs.
Metals
From the steel Bessemer converters in the1880s to 3-D printers today, metals have long been an essential component in West Virginia's flourishing manufacturing industry. The state has forged strong links between our abundant raw materials, skilled metalworking labor force, and supportive business climate. West Virginia has ready supplies of primary and fabricated metals, machinery and other components necessary for the manufacturing of metalworking and machinery products. The state is at the heart of more than 4,000 regional suppliers of needed materials and home to thousands of skilled production and craft workers, particularly metalworking machinery operators, metal fabricators and machine assemblers.
West Virginia's Business
Success Stories
Current
News

about West Virginia's Economy

Contact Information

for your Business in West Virginia

Angela Mascia 

General Manager, Europe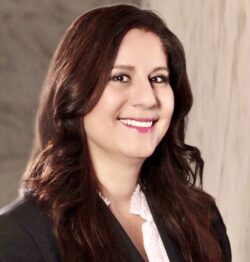 State of West Virginia
West Virginia Department of Economic Development
Via Giuseppe Mengoni, 4
20121 Milan / ITALY