Region: Southeast
Capital City: Columbia
State Governor: Henry McMaster
Principal Cities: Aiken, Columbia, Charleston, Greenville, Spartanburg, Rock Hill
Why locate your Business in
South Carolina
Globally competitive business structure
Unparalleled infrastructure & accessibility
Progressive & competitive business environment
Reliable, affordable & environmentally friendly energy
Low tax rates and competitive customized incentives
Strong & dependable workforce
Unsurpassed quality of life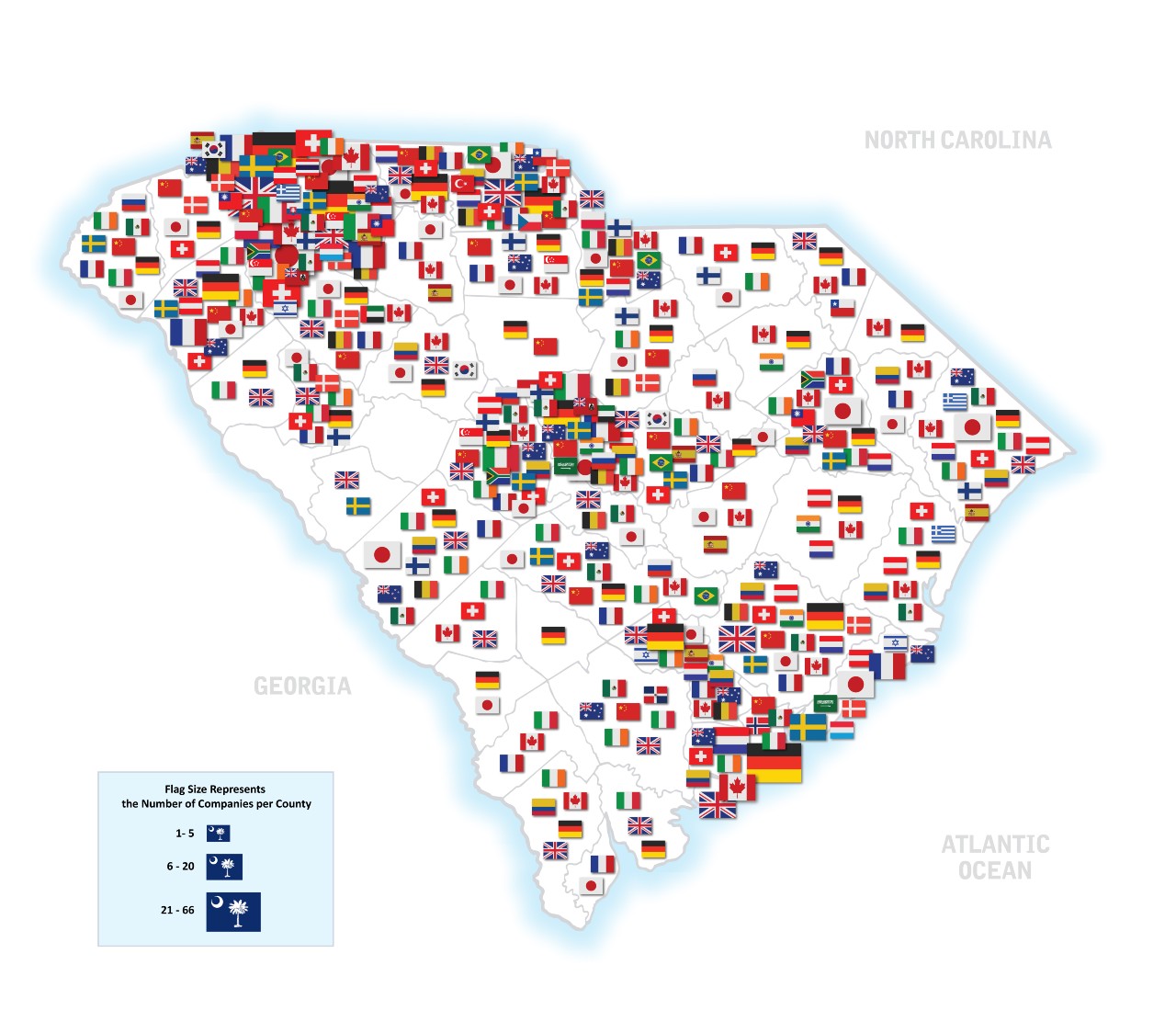 Doing
Business

in South Carolina as a foreign Corporation

Ranked in the top third in the nation for attracting jobs through foreign direct investment on a per capita basis
Seven percent of the workforce is employed by international companies
South Carolina is home to more than 1,200 international firms
Access to international markets through the Port of Charleston,one of the busiest container ports along the Southeast and Gulf coasts and is recognized as one of the nation's most efficient and productive ports.
ReadySC, an internationally recognized program that provides customized recruiting and training solutions to companies bringing new jobs to the state.
SourceSC, a comprehensive directory of industry suppliers and vendors within S.C. Source more than 6,500 companies in South Carolina to find manufacturers, suppliers, vendors, distributors and others to do business with.
European Corporations

that started their Business in South Carolina

Aerospace & Defense Sector
Schaeffler Group USA, Inc.
Eaton Corporation
Siemens Industry, Inc.
GKN Aerospace South Carolina, Inc.
Rolls Royce
BAE Systems
SAFRAN
Automotive
BMW Manufacturing Co.

ZF Transmissions Gray Court
Michelin North America, Inc.
Continental Tire the Americas
Robert Bosch
DAA

Draxlmaier

Automotive of America

Gestamp South Carolina
Freightliner Custom Chassis Corp.
Volvo Car USA
Daimler AG
Benteler

Automotive
Life Sciences
Capsugel

Mfg

Technologies

Perrigo Company of South Carolina
Medtronic plc
DSM Nutritional Products
WeylChem

US, Inc.

Avara

– GlaxoSmithKline

Constantia Blythewood
Fresenius Medical Care North America
Solvay USA Inc.
BeliMed

, Inc.
Composites & Advanced Materials
Fehrer Automotive North America
Röchling Automotive Duncan
Solvay Composite Materials
Inergy Automotive Systems
CeramTec North America Corporation
Plastic Omnium Auto Exteriors
SAATI Americas Corp.
Agru America, Inc.
CHOMARAT North America
Bostik, Inc.
Starting an LLC

in South Carolina

Always at the top of
Business

rankings

It's who we are in South Carolina
State Demographics

- South Carolina's Economy

miles of 66% of the U.S.' Population
for attracting jobs through FDI on a per capita basis
Home to Charleston
voted one of the Top Cities to Visit in the World
Top Exporter of Passenger Vehicles in the U.S.
undergraduate international business program
ranked by U.S. News & World
Top Exporter of Tires in the U.S.
Relocation Destination states in 2021
South Carolina
Business Incentives
Success Stories

of South Carolina's International Corporations

Volvo
"Our South Carolina team has done a remarkable job producing the award-winning S60 and readying the plant for the next generation of electrified Volvo cars," said Javier Varela, Senior Vice President Industrial Operations & Quality, Volvo Car Group. "Now, with the contract to produce the fully electric Polestar 3, we continue to expand our manufacturing operations for electrified vehicles."
Polestar
"Polestar 3 will be built in America, for our American customers" says Thomas Ingenlath, Polestar's Chief Executive Officer. "I remember the great response when I first shared Polestar's vision here in the USA and I am proud that our first SUV will be manufactured in South Carolina. From now on, the USA is no longer an export market but a home market.
Mercedes-Benz
We are investing around half a billion dollars to create a top-notch Mercedes-Benz van plant here in South Carolina. This plant is key to our future growth in the very dynamic North American van market. Charleston is an excellent location for our new plant. The region has very highly-skilled workers, a dense network of reliable suppliers, and an outstanding logistics infrastructure that includes good transport connections to the nearby harbor. Just as important is the very good cooperation and support we've experienced at the local, municipal, and state levels." –Head of Mercedes-Benz Vans Volker Mornhinweg
BMW
"For nearly three decades, BMW has called South Carolina its second home. This expansion in our logistics operation represents our continued commitment to this state, and it will prepare Plant Spartanburg for the future. The new warehouse will allow us to consolidate our logistics processes as well as implement efficiency measures for a more sustainable logistics operation." -BMW Manufacturing Co. President and CEO Robert Engelhorn
Bosch Rexroth
"We are very excited to see this continued investment in our business here in Greenville County, especially the investments linked to local R&D activities." -Bosch Rexroth Technical Plant Manager Mike McCormick
Belimed Life Science, Inc.
"As a manufacturer of products used in the manufacturing process of life-saving vaccines and drug therapies, Belimed Life Science is excited to open our first U.S. site in Charleston, South Carolina. As the pharmaceutical and biotech industries continue to innovate for the benefit of all of us, the need for our products and services will continue to increase requiring future growth of Belimed Life Science. What better place to begin than here in Charleston." -Belimed Life Science, Inc. President Ken Blankenship
Evolt
"Evolt remains at the forefront of the body composition technology space and continues to revolutionize the health and wellness industry across the United States and the other 25 countries we supply. As body scanners drive member engagement and pivot the self-care movement through the power of data and health metrics, consumers are leaning further into personalized solutions. We have already partnered with one of the largest fitness brands in the world – Anytime Fitness – and are currently rolling out to their network across the U.S. and worldwide. Our plan for the next five years is to continue our penetration into other verticals including pharmacies, supplement retail stores, corporate wellness programs and the body contouring industry." -Evolt CEO Ed Zouroudis
Contact Information

for your Business in South Carolina

Vanessa Goeschl 
Managing Director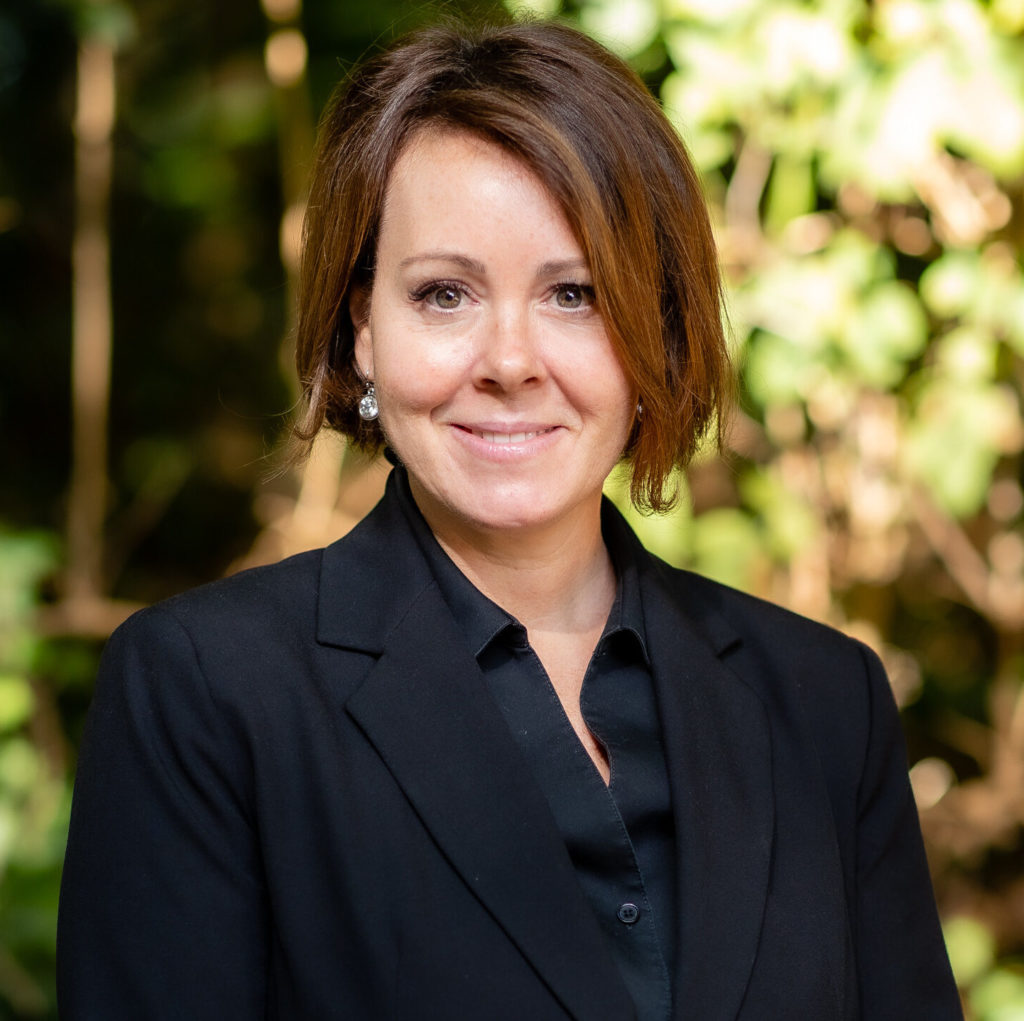 Almeida Palais
Brienner Straße 14
80333 München Germany