12/2022: In 2022, German pharmaceutical giant Boehringer Ingelheim announced a $57 million expansion to their Animal Health Global Innovation center in Athens, Georgia. This investment increases laboratory space and brings additional research and development capabilities and activities, including 55 new positions, to the site.
Since 2018, Boehringer Ingelheim has invested more than $100 million in its Georgia facilities and employs more than 200 people. Georgia facilities include the vaccine-manufacturing and research site in Athens, their US headquarters office in Duluth, and a poultry vaccine-manufacturing site in Gainesville.
Commissioner Pat Wilson visited Boehringer Ingelheim's global headquarters in 2021 and learned more about the history of the 137-year-old family-owned company, as well as their innovative solutions for the future.
© Photo: Boehringer Ingelheim Group / GDED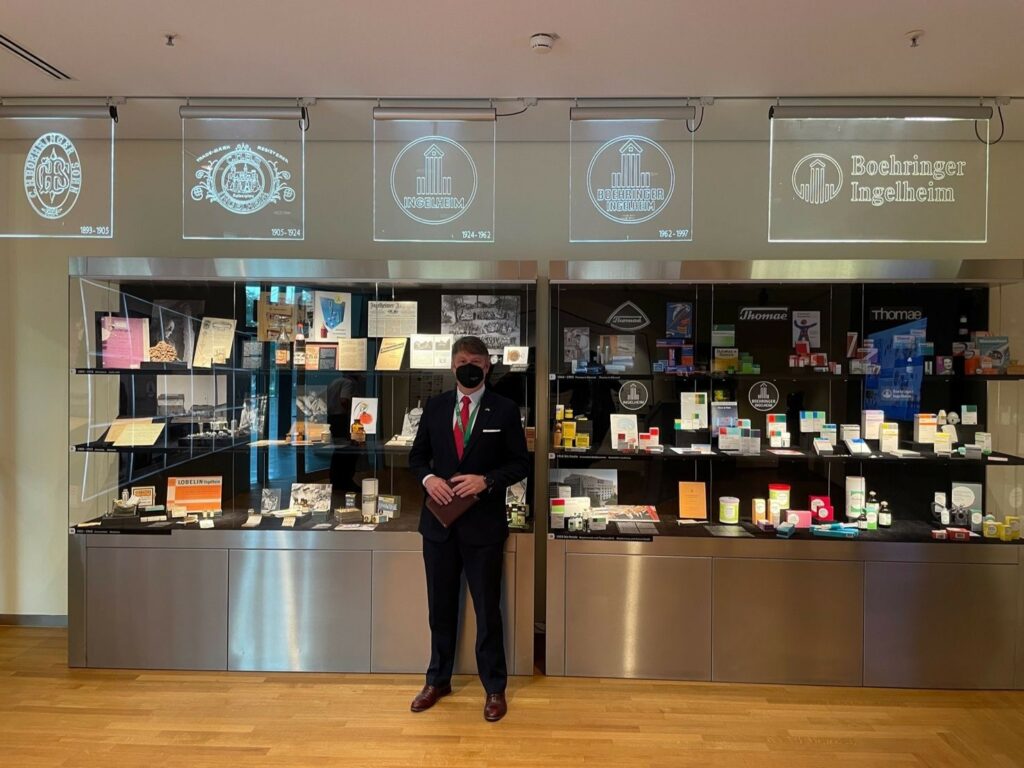 More Posts